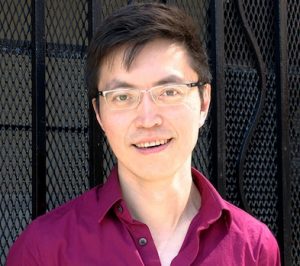 Hey guys! So I'm Jason (as you may have figured) , and this blog is basically where I spew all my creative culinary ideas and the occasional rant about my life. So for a little background about me – I was born in and crawled through the smoggy fumes of Hong Kong for the first 3 years of my life before hopping on over here to Vancouver where I've pretty much been for my whole life. I'm an only child, and basically spent my entire childhood and teenaged years surrounding myself with tons of animals. At one point, I had over 25 fish tanks at home, many of which housed breeding projects. I know, I'm a mega nerd.
So flash forward towards the end of high school. Since we didn't have to take PE after Grade 10, I blossomed (or rather ballooned) into a super duper chunky, overweight hippo who literally ate a large pizza and drank 2L of root beer every day after school. I was basically best friends with my Panago delivery guy. You can only imagine how gross I felt – I'd wear scarves almost everyday to cover up my man boobies, squeezed myself into tight clothes so I'd feel like I was actually skinny because I managed fit into a size small, and the list goes on.
When I began my first year at the University of British Columbia, I decided to "healthy" and to become a vegetarian. I counted my calories, did endless amounts of cardio, and ate like a rabbit. By the end of my first year, I was sick all the time and wasted down into a scrawny 140lb guy, which was super thin and unhealthy for my 6′ frame. So I started really getting into nutrition at this point and was all "Holy crap I can't do this anymore", and adopted the paleo diet after reading about it on Google. A year later, I managed to adopt a proper work out routine that wasn't just chronic cardio, ate way better, and put on some weight (thank God!).
Along the way, I put all my recipes, meals, and the whole shabang onto my Instagram and I never expected so many people to be all "Dude you need a blog! You need a website!". I had people sending me emails asking me how to eat and exercise and stuff, and I'm like "What? You want advice from me?" and that's how my first blog got started. The whole thing started snow balling and before I knew it, I had managed to switch my major into Food Nutrition & Health at school, started to pursue a direction into dietetics, and wound up deep inside the food industry which leads us to where I am now!
My blog is all about helping people integrate healthy living into your life, so it's not just a routine, but a lifestyle. Oh if you've been following me from the beginning, you know that my posts & I can get a little (actually a lot) sassy, but that's who I is and nobody wants to read a whole page of boring dribble anyways, right? 🙂
Jasonsbites.com is a participant in the Amazon Services LLC Associates Program, an affiliate advertising program designed to provide a means for sites to earn advertising fees by advertising and linking to Amazon.com.