So it's been nearly a year since I've gone paleo. I've only had a handful of cheat meals here and there, but I've been pretty good at keeping it clean. However, there are days when every particle of my body screams for some freshly baked bread!! The fact that the girls at the culinary institute next to our store always bring in a whole plethora of bread on a weekly basis really doesn't help my cravings either.
Luckily a bit of coconut flour and eggs can go a long way and really squishes that craving. This recipe is super quick, only requires some pantry staples, and is so good at mopping up a runny yolk of a freshly poached egg!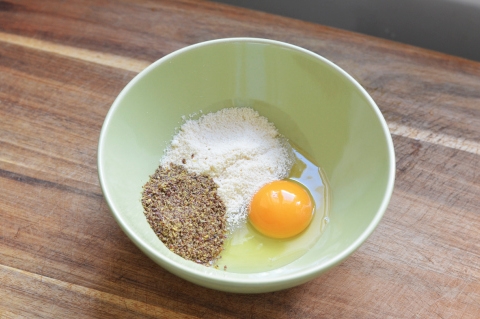 Ingredients (for one muffin):
1 egg
1 tablespoon each of coconut flour & flax meal
1/4 tsp of baking powder
1/2 tsp of coconut vinegar
1 tablespoon of oil/melted butter
pinch of salt
1 tsp of honey
Directions:
Preheat your oven to 400F
Mix everything together and place into a well greased ramekin
Bake for about 15-20 minutes
Remove, cool, slice in half, toast it, and serve!