Energy & Protein Bars – When/Why You Should Have Them
So here's the thing – everybody nowadays is always on the go, and some of us really don't have any time to prepare meals to carry with them all the time. I mean personally, I wake up at 5am to cook and always make sure that I have some sort of food with me at all times but I get it, I'm weird.
I took a food consumerism class last semester, and here's the gist of what I learned:
Purchases of prepared meals have skyrocketed
Ready to go snacks/bars have increased in consumption
The ready to drink beverage market has greatly expanded as well
And as you might expect, the more popular a type of product, the larger the market, and what we're left with are a million choices for every single food item in our grocery stores. I was just in the drug store the other day browsing around, and there was probably like at least 20 different brands of energy/protein bars on the shelves.
I mean, that's insane. Of course they all had their labels with claims created to kinda catch the attention of the average shopper, and I'm sure you know what I'm talking about.
"20% of your daily fibre!"
"6g of protein in each bar!"
"contains 10 antioxidants and minerals"
And really, unless you're a nutrition student or just a food nerd like me, chances are that you're really not gonna know what in the freaking hell they're talking about. So, I thought I'd break it down so that you know how to shop for an energy/protein bar the next time you need something on the go.
What's the difference between an energy bar and a protein bar?
– Energy is just a code word for calories in the food industry, and the main constituent of energy bars are carbohydrates for the most part
– Protein bars of course contain more protein than an energy bar, but the type, quantity, and quality can vary quite a bit
– Meal replacement bars typically contain a good balance of fats, carbohydrates, and protein
When should I have an energy bar, and what should I look for in terms of ingredients?
You should have an energy bar when you're doing some sort of strenuous activity for extended periods of time. For example, having an energy bar would be acceptable if you're going hiking or biking for an hour +, just anything that really gets your heart rate up for a long amount of time.
Another example – Clif bars? Yeah. They're made for people who climb cliffs. Not for you students who are just sitting in class all day. The amount of sugar in them is crazy, and trust me, unless you're busting out buckets of sweat you don't need to eat one.
People nowadays have carb fear and think that it makes them fat fat fat. While consuming way too many carbs is definitely not good, you need carbs when you exercise to prevent unwanted processes such as ketosis from happening. You need carbs to burn fat, you need carbs to function. However, if you're grabbing an energy bar just because you want a snack or if you're hungry while working in the office ….. yeah… don't.
When it comes to what to look for in an energy bar, simple is better. There should only be a handful of ingredients, and avoid anything on the list of ingredients that you can't pronounce or identify. A lot of the times they'll have fat substitutes or artificial sweeteners to make it taste better, and claim things like
"Low fat, low sugar"
but whatever. Bullshit.
Oh – and this goes for granola bars too. Granola bars = glorified candy bars. I like to go for the fruit, nut, and seed bars when I need something to get me through a long hike/workout.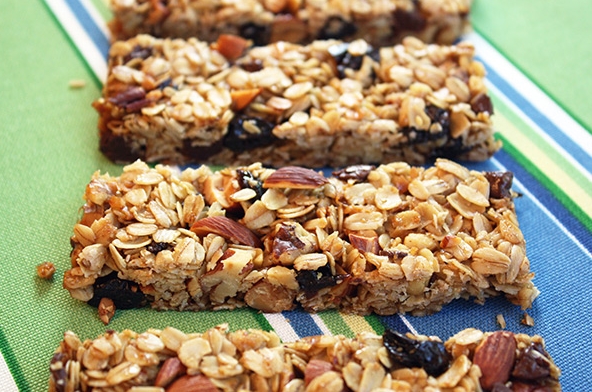 My favourite energy bars:
Larabars, Nakd bars, Kind bars. They're made from all natural and/or raw ingredients, and you can literally count the amount of ingredients in them on your hand. Granted, they can be high in sugar but when you need something to fuel you up during times of exercise, they'll fit your needs perfectly.
Protein/Meal Replacement Bars
Alright. Protein – it's what everyone is now obsessed with. Protein this, protein that, protein cookies, protein smoothies, blah blah blah. In a nutshell, protein is the only macronutrient out of fats, proteins, and carbohydrates that cannot be stored in your body waiting to be used. Yes you have muscles and stuff, but that's functional protein and not a storage form like we have for carbs (glycogen) and fat. So if you aren't consuming enough protein, your body in turn breaks down what you have in terms of muscles, visceral proteins (really sciencey and technical stuff you probably don't need to understand), and so on.
Summarized: If you don't eat enough protein, your body is going to break down what you already have… which is why bodybuilders and gym bunnies have an overtly dramatic obsession with consuming protein.
So when should you have them?
I think that protein bars are a safer route to go when consuming throughout the day as a snack when you're hungry, even if you're not working out or exercising in general. Granted protein bars definitely help you recover after a workout, but having a snack with a higher protein content (compared to energy bars) will keep you fuller for longer, and will help you avoid any crazy sugar rushes post consumption. Meal replacement bars are okay to have as well, but be careful because a lot of the time they can be high in calories, and terrible ingredients.
However, they're a bit more tricky to shop for. Most protein sources need to be isolated, and in turn, you have terms like "isolates", "concentrates", and so on in the list of ingredients.
My tips:
– If you are looking for a vegetarian/vegan source of protein, look for a "complete x protein blend" in the ingredients list
– Whey is arguably the best/most well rounded source of protein, and it's usually also the most affordable
– Avoid anything covered in lots of chocolate or with a lot of "syrup" ingredients
– Meal replacement bars often have a whole list of vitamins and minerals added to it, but avoid anything that sounds like it shouldn't be eaten (ex. artificial sweeteners and fat substitutes)
– Avoid anything that claims to be low fat/sugar/calories: basically code for shitty fake ingredients
– Look for something with at least/around 15g of protein (equivalent of about 2 eggs)
– Again, look for words like "all natural" on the label
My favourites definitely include all of Vega's protein/meal replacement bars. They contain all vegetarian/vegan ingredients, are GMO free, and they are extremely transparent with what goes on in their products. They have minimal ingredients and only a bit of chocolate in most of their products, and they definitely do not have anything gross or artificial in them.
Vega One – Meal Replacement Bars
Another one of my favourites are Elevate Me bars. They're really good whey protein bars packed with fruits, nuts, and seeds to really keep along the "natural" path of things. Plus, they're available at Costco so you know you can grab some for a great deal.
They all taste like they're natural, they don't have that disgusting rubber texture that some other brands have, and I know they're coming from good sources and nothing shitty. I know Quest bars are also quite popular but really…. not my thing.
Well anyways, I hope that you guys find this little guide useful and let me know if there are any other good energy/protein bars that you guys like!